The 2018 Nissan Rogue an SUV That Stands out on All Levels
The 2018 Nissan Rogue an SUV That Stands out on All Levels
Posted on January 20, 2021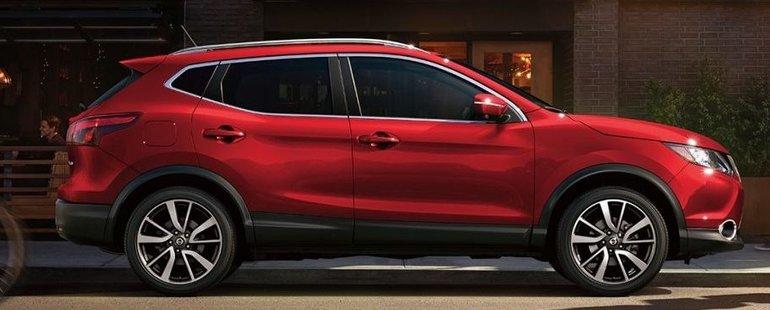 Since the arrival of the Nissan Rogue on the market a few years ago, Nissan's compact SUV has carved out an enviable niche for consumers who do not want to compromise on fuel efficiency, road handling, performance and interior space. The Rogue indeed offers a high-level of performance combined with an absolutely remarkable level of comfort.
If you're looking for a compact SUV that can meet all your family's needs, the 2018 Nissan Rogue should be on your list.
Lots of Space and Security in the 2018 Nissan Rogue
For starters, the 2018 Nissan Rogue features one of the largest passenger compartments in its class with nearly 2,300 litres of cargo space. In addition, the new Rogue has a load capacity of 1,112 litres with all seats in place, more than the majority of its competitors. But that's not all.
The 2018 Nissan Rogue also offers a trunk that can fit up to 2,000 litres if you lower the rear seat. In addition to its space, the 2018 Rogue also features many safety features, starting with a variety of driver assistance features such as Intelligent Cruise Control and the optional lane departure prevention system.
An Engine That Stands out in the 2018 Nissan Rogue
In addition to being spacious and versatile, the new 2018 Nissan Rogue offers a motor that requires no compromise. Offering 170 horsepower and 175 lb.-ft. of torque, this engine offers top performance while being very fuel-efficient.
Its average fuel consumption is in fact announced at only 7.0 litres per 100 kilometres on the highway and 9.2 litres per 100 kilometres in the city in front-wheel drive models. If you opt for an AWD model, you still get a very fuel-efficient SUV with an average consumption of 7.4 litres per 100 kilometres in the city and 9.6 litres per 100 kilometres on the highway.
Contact us today at Nissan of Windsor to learn more about the all-new 2018 Nissan Rogue!